Heber, Midway and Wasatch County
Wasatch School District 'Hardening' Schools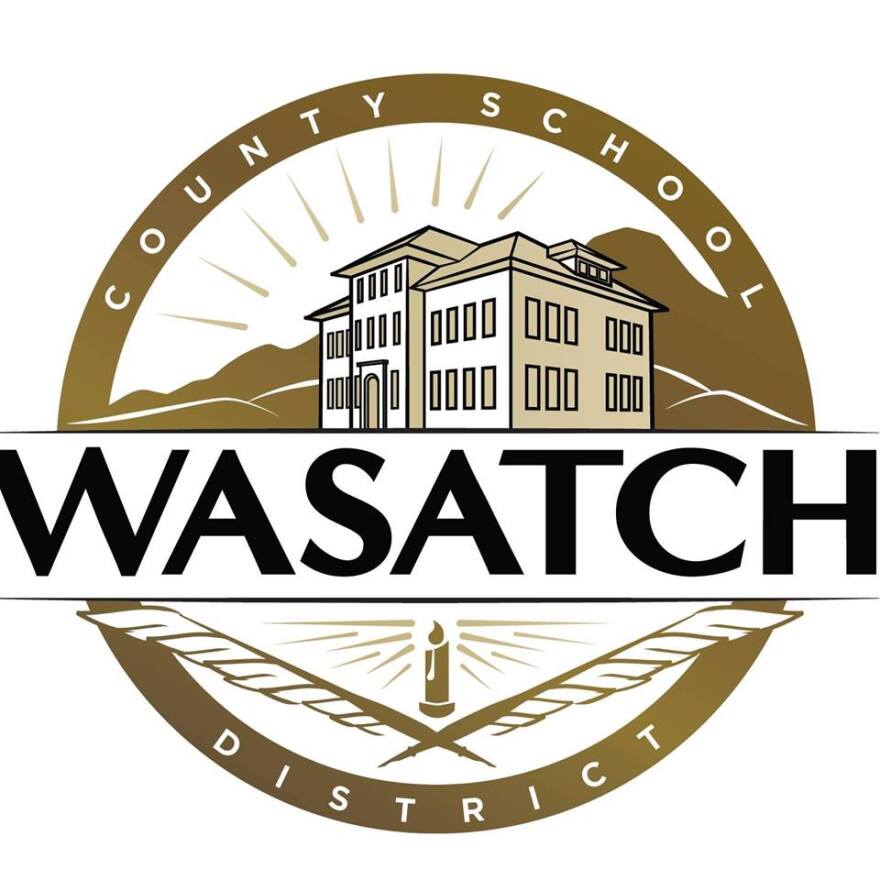 With the start of the academic year just around the corner Wasatch School District is shoring up some work to improve the wellness and safety of their students.
Wasatch School District's additional emphasis on school safety comes in part due to a community meeting held earlier this year. The meeting came in response to school shootings across the U.S. and a social media threat by a Wasatch High student. Wellness director Ben Springer says that the meeting resulted in some positive changes.
"That community meeting was really eye-opening mostly because of the participation of the community. There were some great outcomes that came out of it. Structural safety was one of the first ones that came from it. We call it 'hardening' schools literally the physical structure of the schools. So, entrances, things like that was a big deal. The school resource officer initiative (…) was a big part of that." Springer continued, "Clearly, one of our take home messages was an increase in support for student wellness and access to mental health support. Those were some of the big things that come out of that meeting."
Wasatch School District is 'hardening' the schools by installing buzz-in entrances, placing bids for fences around playgrounds and adding reflective glass on windows. The district is also focusing on training with the end goal of syncing police work with school needs. Springer says that there is not one singular factor that contributes to a school's safety.
"Really everything comes down to community and family and schools. If you're seeing something it's happening, not in a vacuum. It's not because the kids are glued to a video game." Springer explained, "It's happening in a family system, it's happening in a school system and it's happening in a community. It's multi-faceted and it's right at home."
One step that Wasatch School District has taken to protect students is having a school resource officer in each school in the district. The district contracts with Wasatch County for the school resource officers. Springer says resource officer's roles in secondary schools are fairly established. Officers will conduct police work mixed with safety protocols as well as coordination of events and the school day. The elementary school officers are working through what their day to day will look like. He says the primary focus has been emphasizing safe exits/entrances, and evacuation protocols.
"There's a school resource officers presence at every school. That was a big response from our community and our school board was supportive." Springer said, "This is just something that in the modern world today--it's unfortunate--but it's something that we've got to consider, and our community considered very important. A very valuable resource."
In addition to protecting students from physical danger, the district is focusing on the mental and emotional wellbeing of their students as well. Wasatch School District hired an additional school psychologist making three total in the district, with two social workers and a school counselor in every building.
"The structural stuff, the school resource officer initiative and creating a crisis management center. Those things you can kind of check-off a box and say, 'those things are done'. Student wellness and mental health services is an ongoing refined system." Springer continued, "I think a lot of folks in the community that participated helped us realize how integrated it has to be. Including parents, including the community, and including the school. We're kick-starting a lot of, we think, great programs and building on top of stuff that was already really really strong."