KRCL 909 Day block party and record sale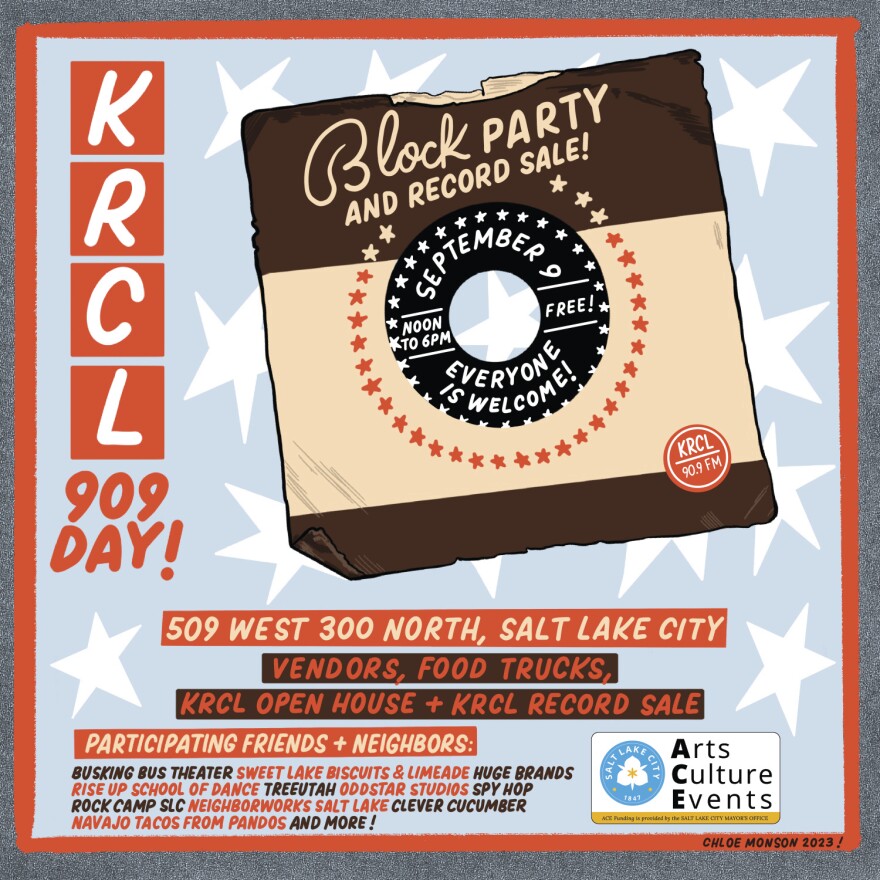 KRCL General Manager Gavin Dahl discusses its upcoming 909 Day Block party and record sale.
The event is primarily a record sale and will also highlight KRCL's new facilities, live music, food trucks and more!
The open house and record sale will be from 12 p.m. to 6 p.m. at the KRCL facilities in Salt Lake City.