Everything to do inside of Park City proper.
Planning Commission Wants to See More Before Recommending Dark Sky Regulations to City Council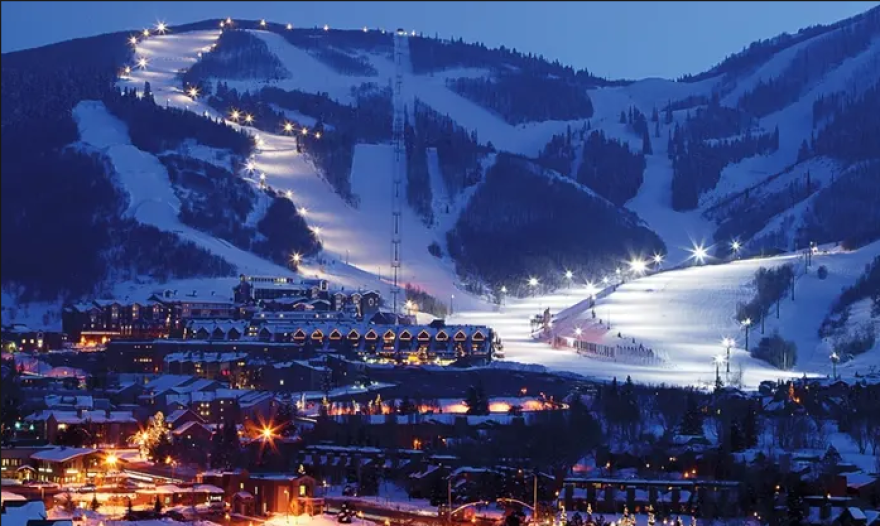 The Park City Planning Commission did not send a recommendation to the city council for proposed dark sky ordinances. The commission wanted to see more on public safety and business exemptions.
Although they were scheduled to forward a possible recommendation to the city council on Wednesday, The Park City Planning Commission ultimately decided to continue their discussion of proposed dark sky ordinances over concerns for public safety.
Park City's current outdoor lighting regulations have been in place for over two decades and the aim of the new changes is to reflect Summit County's own regulations, as well as international dark sky standards for outdoor lighting.
The changes include setting a maximum brightness for outdoor lights, requiring softer colored lights, fully shielding lights so they don't shine directly into the sky, and requiring business lighting be turned off by midnight.
Commissioner John Kenworthy said he would like to see the regulations better reflect when bars close on Main Street, which is at 1am, and possibly allow the lights to stay on later.
"I think one o'clock," said Kenworthy. "I really think you're sending a signal, and we do that with lights, that's what we do. I'd like to further that discussion with HPCA and get Allison [Kuhlow] to take the temperature of the businesses that stay open till one in the morning. You know, you have people, you have a good number of people, three, four thousand people just in the center of Main Street during a regular Friday or Saturday night."
Commissioner Sarah Hall added that in addition to business considerations, the safety of the public, especially of those who are unfamiliar with Park City, should be taken into consideration when it comes to shut-off times as well.
"Next meeting, I would really like to hear some safety evaluations for the parking and pretty much all of Main Street or commercial to make sure we're not jeopardizing the safety of our residents or our visitors," she said. "Confused, drunk visitors who are now wandering Main Street and it's dark at 1:30 seems like a recipe for disaster."
Although the majority of the changes were seen as positive, the planning commission voted unanimously to continue discussion on the dark sky ordinance on December 9th.