0000017b-652b-d50a-a3ff-f7efb02e0000KPCW's COVID-19 news coverage for Summit County and Wasatch County, Utah. 0000017b-652b-d50a-a3ff-f7efb02f0000You can also visit the Utah Department of Health, U.S. Centers for Disease Control and Prevention and World Health Organization websites for additional information.
Defendants Meet Lawsuit Over COVID-19 Testing Requirements With Silence, So Far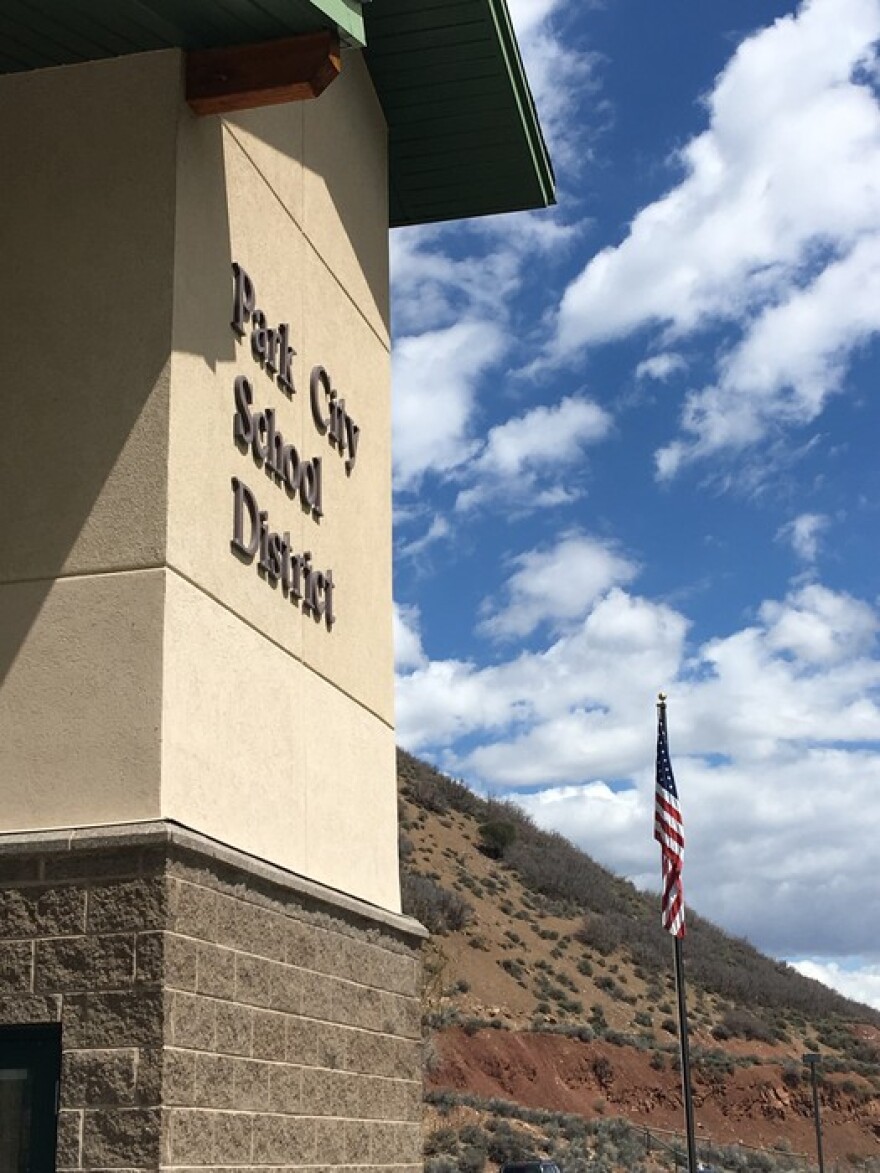 So far, the defendants at the state, county and school district level haven't filed any extensive replies to the federal lawsuit filed by two Park City parents.
Holly and Mark McClure claim their family's rights were violated when their children were required to be tested for COVID-19 in order to attend in-person learning at school.
In the details of the suit, they say their two children are no longer being isolated under the "Test To Stay" program. But they fear that without court action, the restrictions could return.
The McClures sued the Utah Department of Health, Summit County and the Park City School District on March 10
Summit County Attorney Margaret Olson has told KPCW that they are currently reviewing the litigation.
Tom Hudachko, a spokesman for the Department of Health, said they are unable to comment on pending litigation, but that "our goal has been to ensure Utah school children have access to safe, healthy, in-person learning opportunities."
The McClure lawsuit says that a succession of state public-health orders over the past year culminated in a directive in February that allowed education agencies, consulting with local health authorities, to install a Test To Stay program once an "outbreak threshold" had been met.
The McClures have two children attending the Park City School District; one older than the other. In late January, both schools implemented Test To Stay, which required students to be tested at least once every 14 days.
The suit says there was no option offered to parents to opt out of the continuous testing while allowing children not showing symptoms to attend in-person learning.
The McClures told school officials they did not consent to the program and their children did not report for scheduled tests.
On Feb. 3, they were notified by one of the school's principals that their youngest child was placed in a room with a teacher and a computer, and was told to stay there the entire day. The student was told that they were not allowed to visit the restroom between classes and could not eat lunch with other students.
On Feb. 8, their older child, after missing two test appointments, was removed from their class at another PCSD school and placed at a desk in the hallway of the school's administrative wing.
In late February, their children were allowed to return to in-person learning. And in early March, high school students were notified that Test to Stay was on hold due to a significant drop in school cases and a reduced positivity rate in the county.
But the suit says the policy could be reimplemented at any moment if Covid rates begin to rise.
The lawsuit alleges that the COVID-19 testing offered at the schools is highly inaccurate, meaning that a large number of students could be falsely branded with "the Scarlet C."
The McClures claim that the Test To stay program, from its inception, has failed to comply with guidelines from the Centers for Disease Control.
They allege that under the state's health order of February, contrary to the CDC, the outbreak threshold is not based on community spread, but the supposed number of positive cases at a particular school. The state's Covid manual said the threshold for schools with fewer than 1,500 people would be 15 cases.
Another flaw in the program, they say, is that adult teachers and staff can opt out of testing but are still required to work in-person. The suit says that rule is backwards given that adults are more likely to infect others.
The lawsuit also asserts that Covid-19 poses a low risk to children; and that transmission from child to adult, or even child to child, is rare. On the other hand, the suit says that even the state admits that remote education puts students at greater risk for poor psychological health and educational outcomes.
The suit is making claims for violations of due process, equal protection, right to privacy, and violation of a parent's right to supervise, control and direct the education of their children.