Film Shows Experience Of Latinx Workforce Behind Resort Towns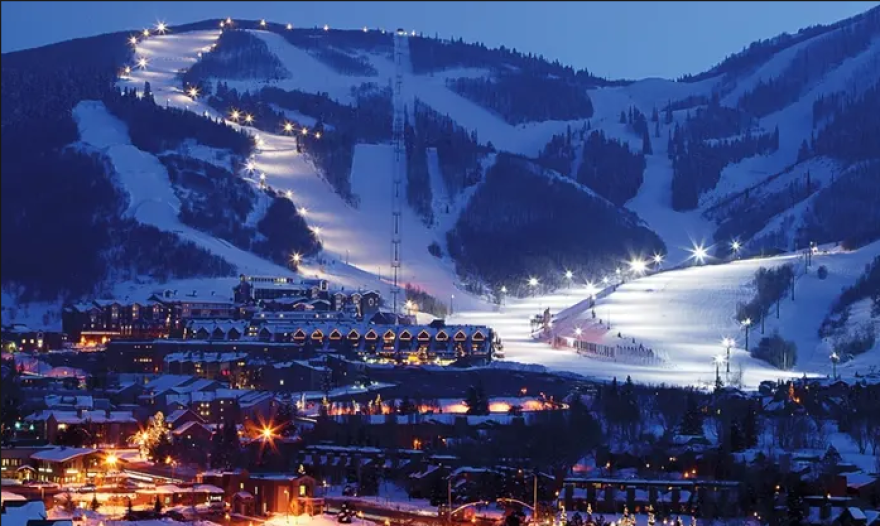 The Southern Utah Wilderness Alliance and the Utah Coalition of La Raza will screen the film "The Quiet Force" at Centro Civico Mexicano in Salt Lake City Thursday, about how reliant American ski towns are on the Latinx workforce and the impact those workers and their families have on mountain communities.
As the main driver of Utah's tourism industry, outdoor recreation brings in $12.3 billion to the state economy and employs more than a hundred thousand people. Whether that's in red rock country or a ski town like Park City, Olivia Juarez, Latinx Community Organizer with the Southern Utah Wilderness Alliance, says Latinx workers can be found staffing hotels, restaurants and retail in these tourism towns.
"That is the economic system that both Park City and the towns as gateways to our national parks and public lands share," Juarez said. "We're showing that to highlight how Utah's recreation economy is really dependent on the Latinx workforce."
Part of the organization Comunidades Unidas' goal is to empower immigrant and Latinx workers, in Utah's recreation industry and other sectors, by providing them with the tools they need to address wage theft, discrimination and accidents in the workplace. Comunidades Unidas Engagement and Community Organizing Manager Mayra Cedano says they hear from workers with and without documents who aren't informed about the rights they have in the workplace.
"Our communities are facing different kinds of barriers, such as language barriers and the fear that is currently all over the nation," Cedano said. "Obviously, communities of color, workers of color and workers who are immigrants face additional barriers that don't allow them to fully understand the process or even do a claim."
Data from the Bureau of Labor Statistics show that in 2017, immigrants made up 17.1 percent of the U.S. labor force, and people identifying as Hispanic or Latinx accounted for 47.9 percent of the immigrant workforce. Cedano says while it's important to acknowledge the impact that immigrants have on local and national economies, it's more pressing to remember that migrant workers aren't just numbers.
"In a way, we get a message where they say, 'yeah, we want your labor, come, you're super important, you are a crucial part of this,' but then on the other hand it's like, 'we don't care about your struggles, we don't care about your family, we don't care about what you're going through,'" Cedano said. "So, I think it's really important that as a community we come together and we really solidify this message that, yes, we need to recognize the economic contributions but also the humanity of immigrants."
The film "The Quiet Force" will be screened Thursday at 6:30 p.m. at Centro Civico Mexicano in Salt Lake City, with a panel discussion following the film. Tickets are $10, and proceeds from ticket sales go to MOSAIC Interfaith Ministries' migrant justice work. For more information, visit either the Southern Utah Wilderness Alliance or Utah Coalition of La Raza's Facebook page.