0000017b-652b-d50a-a3ff-f7efb02e0000KPCW's COVID-19 news coverage for Summit County and Wasatch County, Utah. 0000017b-652b-d50a-a3ff-f7efb02f0000You can also visit the Utah Department of Health, U.S. Centers for Disease Control and Prevention and World Health Organization websites for additional information.
Trump's J-1 Visa Restrictions Could Be A Big Problem For The Ski Industry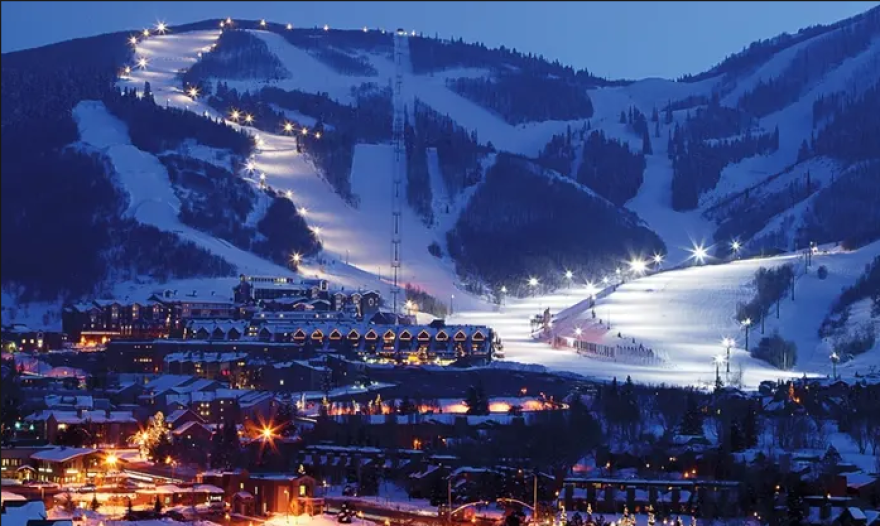 On June 22, President Donald Trump issued a proclamation pausing many work visa programs until the end of 2020. The popular J-1 program is included in the order, which allows foreign students to work seasonally in the United States. Utah's ski industry relies heavily on the program to fill many jobs during the winter months and is hoping to find a way around the restrictions before the start of ski season.
President Trump argued in the June 22 proclamation that restricting foreign work visas would be necessary during the country's economic recovery from the ongoing COVID-19 pandemic. He said admitting workers into the United States during the recovery would disadvantage Americans eager for employment.
The J-1 visa was started in the 1960s as a cultural exchange and diplomacy program to provide seasonal, non-immigrant work visas to foreign students. National Ski Areas Association Director of Risk and Regulatory Affairs David Byrd says the American ski industry has taken advantage of the program for decades, hiring students from the Southern Hemisphere to work at ski areas during their summer break.
Byrd says of the over 350,000 J-1 visas issued in 2019, approximately 8,000 were for jobs in the ski industry. He argues the program is essential to the health of the industry even with high unemployment in the United States, which is currently at 11%. He says the increased cost of living and relative isolation of many resort areas just do not attract enough American workers anymore.
"Americans are not going to relocate, like President Trump likes to argue, for a five-month job in a community with significantly higher housing costs," he said. "Those days of people taking a job, a 'ski bum' taking a job for five or six months, those are long gone."
After successful lobbying from other business interests, the proclamation currently exempts workers in certain industries like agriculture, healthcare, and foodservice. Byrd hopes to do the same and is working with Utah's congressional delegation to lobby the Trump administration to exempt ski industry workers too, allowing them to enter the country before the visa restrictions expire on December 31.
Byrd says filling ski industry jobs with foreign workers will not hurt Americans' job prospects. He says pre-COVID-19, on average, ski areas in the United States were already unable to fill over 40 open positions per year due to the seasonal nature of employment in the industry. He says American workers want long-term, stable employment.
"We have found consistently, in almost every state and in every business sector that because of the temporary and seasonal nature of these jobs, Americans want year-round jobs that provide more stability and ultimately lead to a path for benefits like healthcare," he said. "Seasonal jobs simply don't do that."
Byrd's case centers around the argument that the ski industry is relatively easy to operate with restrictions due to COVID-19. Skiing and snowboarding is a naturally socially distant activity and many skiers and riders already wear masks to protect themselves from the cold. Even with decreased travel numbers expected this winter, Byrd says operating ski areas with COVID-19 restrictions will require additional workers for jobs like monitoring lift lines and cleaning lodges and other accommodations.
"We're going to be making that argument very strongly with members of the Utah coalition who are supportive of our arguments and of our efforts and with members of congress in the ski states where we utilize this program."
President Trump's proclamation ends a 30-day review period at the end of July. Byrd and the NSAA hope to receive a decision from the Administration on the J-1 visa program sometime in August.