Everything to do inside of Park City proper.
Park City Planning Commission Pushes Dark Sky and Affordable Housing Items to 2021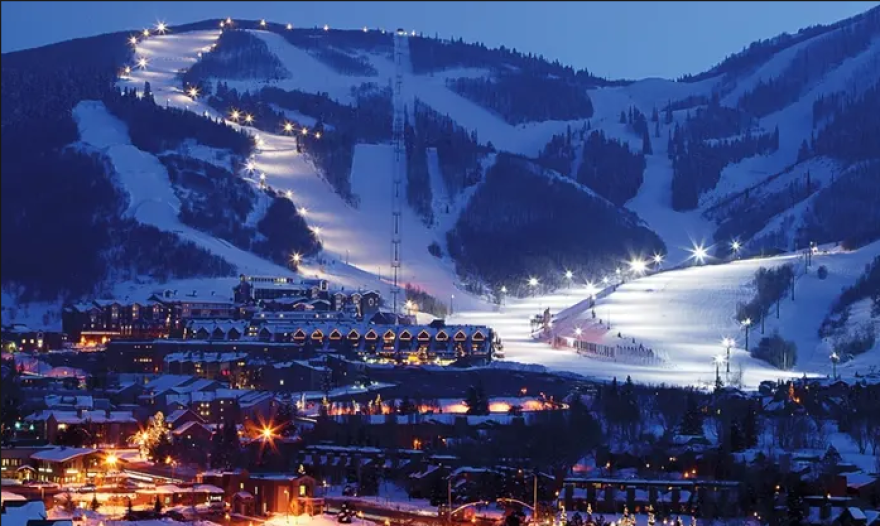 The Park City Planning Commission decided to revisit new dark sky ordinances and continue discussion on affordable housing incentives after the new year.
There are still a few kinks to be worked out before the Park City Planning Commission feels comfortable forwarding a positive recommendation to city council for new dark sky ordinances.
The changes are aimed at reducing the amount of light pollution in Park City and the planning commission was originally scheduled to forward a recommendation last month. The commission decided instead to continue discussion on the language of the changes after concerns were voiced over public safety and business requirements.
At Wednesday's planning commission meeting, that recommendation was once again pushed back.
This time, concerns over requiring dark sky measures at residential properties throughout Park City and not just the more crowded areas around Main Street and Old Town were raised by Commissioner Sarah Hall.
Hall showed photos taken on her street and said the residential requirement might be trying to fix a problem that isn't really there.
"Those photos were taken on my street, 100% of the homes on my street are not compliant," explained Hall. "I guess to me it seems like we are creating a problem, not solving a problem. On my street, it's dark. And I understand that on other streets in Old Town it's very bright and people are on top of each other and you can see numerous exterior light fixtures from your patio, but that isn't the case for Deer Valley, the Aerie, a lot of Thaynes Canyon, Aspen Springs, a lot of Park Meadows. To me, I feel like the retroactive is just creating a problem of forcing all these people to retroactively change their light fixture even though when you're standing on the street, it's really dark."
Other changes to the dark sky ordinance included allowing businesses on Main Street, Swede Alley, and other commercial zones to be lit until 2:30am for safety and business vibrancy reasons.
Commissioner John Kenworthy said the commission is getting close on the new regulations but a balance must be struck between business and residential needs and the goals of the city.
"I am supportive of the dark sky goals and I think what I took away from your presentation is that we need a balance out there. From what I've seen of the dark sky goals, I think we're heading towards that balance," said Kenworthy.
The commission voted unanimously to continue the discussion on the dark sky ordinances on January 13th of next year.
Also on Wednesday's agenda was continued discussion on proposed incentives to encourage developers to build affordable housing units in new development and redevelopment projects.
With real estate prices at an all-time high, residents and workers who aren't millionaires are finding it harder and harder to find budget-friendly housing in Park City.
The incentives on the table include increases to maximum building heights, reducing building setback and open space requirements, and reducing the amount of off-street parking.
Discussion centered around which incentives would be the most effective in actually increasing the amount of affordable housing in Park City.
Commissioner Laura Seusser said the goal should be more affordable housing, not just giving developers a break, and suggested maybe looking to a greater variety of development projects in Park City in order to make that happen.
"I just think a big component of meeting these affordable housing goals should be an increased affordable housing obligation and we should look to be extracting those obligations maybe from a broader amount of development that's going on in the city than we currently are," she said.
The commission indicated support of the majority of the incentives, but was less enthusiastic about reducing off-street parking requirements.
City staff said draft code could be ready for the commission's review in early 2021.
The next planning commission meeting is scheduled for December 16th.