Park City School Board Plan $79M Bond For November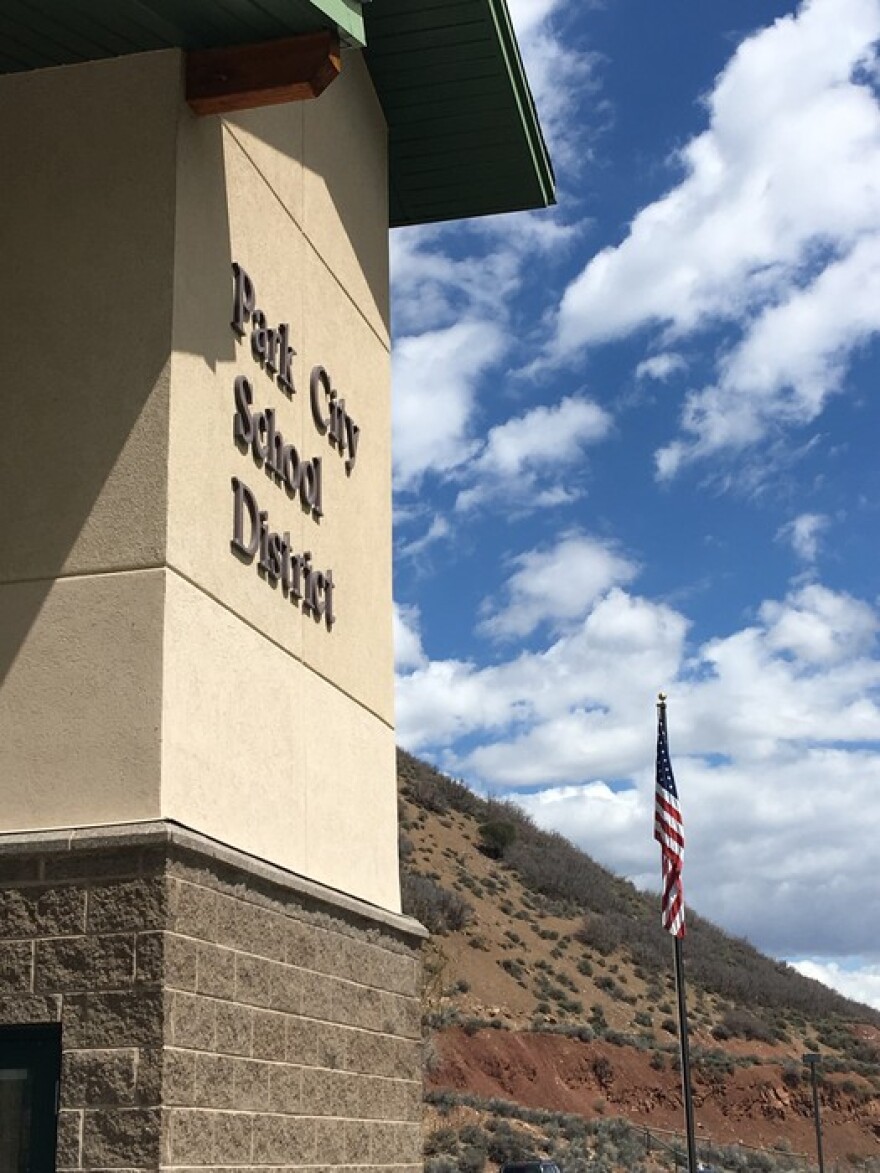 The Park City Board of Education will move forward with a $79-million general obligation bond election for November. If approved by voters these funds will pay for about two-thirds of the total cost of the school district's master plan goals.
The other $50 million of the projects will need to be paid for with district savings, charitable contributions, grants, and lease revenue bonds.
If voters approve the $79 million general obligation bond in November, School District Business Administrator Todd Hauber says the projects will get underway all at once with plans to have them completed before school starts in August 2024.
The $79 million will fund the expansion of Park City High School to accommodate 9th grade, and also fund what are called wraparound services at Jeremy Ranch and McPolin elementary schools. In addition to adding space for preschool, Hauber says those campuses will be expanded to provide activities outside of the school day.
"We have our after school program but then we'll also have spaces that could be used later in the day and into the evening, on the weekends, Hauber said. "So, it's a community space it can be used that way. Also, in some of the initial drawings when we were working with MHTN, we were also contemplating that other public services might be available, whether it's mental health services or physical health services or other services. So, we actually have several drawings in which you would have like a clinic look in the space. And again, that would be available to the public, primarily for those families that have children in the schools but looking at that type of availability and kind of a central resource for families.
The other $50 million, using alternative financing scenarios, will expand Ecker Hill Middle School and make it a 6 – 8th grade school. The funds would also expand Trailside and Parley's Park elementaries to provide room for preschool. Moving 8th grade to the middle school and 9th grade to the high school enables the district to close the Treasure Mountain Junior High campus.
School Board President Erin Grady says breaking up the projects and using different sources of funding, makes the most fiscal sense.
"I think we are looking at all of our available options and making sure that we are doing what is most fiscally responsible as the leaders of the district so looking at all the different financing so going for the 79 point 2 million for the general bond, and then the other 50 million," Grady explained. "It allows us also to open up the fact that we can do some private donations we can use other revenue coming in."
Grady added that there are private citizens expressing interest in making donations to the school district to help expand preschool. The district could also apply for grants to help cover the $50 million figure. Hauber says no naming rights would be involved for donors.
Whatever amount isn't covered through charitable means, would be financed using lease revenue bonds.
The cost of a $79 million general obligation bond would mean an additional property tax of $100 a year on a home valued at $945,000 and about $182 for a second home or commercial property with that same valuation.
Should voters not approve the bond in November, Hauber says the district would rely on lease revenue bonding to move the six projects forward. While interest rates are similar to what general obligation bonds are going for, he says lease revenue bonds could be more expensive in the long run.
"They're very close right now - we're watching the yield curve start to move on the municipal bonds," Hauber said. "So, the last three days in a row it's actually been going up, so I'm sure there's inflation pressures that are coming into the marketplace. So, we'll work with our financial advisors to actually go into the marketplace and determine what term matters. You know, the 20 year terms are the ones that are rising, the closer 10 and 15 aren't rising as much – they're rising but not as much and shorter than that are actually falling. So, we'll, we'll figure out all that strategy when we get to the point."
Voting for the bond in November he adds is the most fiscally responsible way to address the needs of students.
The district plans to begin with outreach education on the bond after Labor Day. The next scheduled school board meeting is September 21st.