Outside Magazine Article Claims The Ski Industry Would Collapse If Not For The Large Conglomerates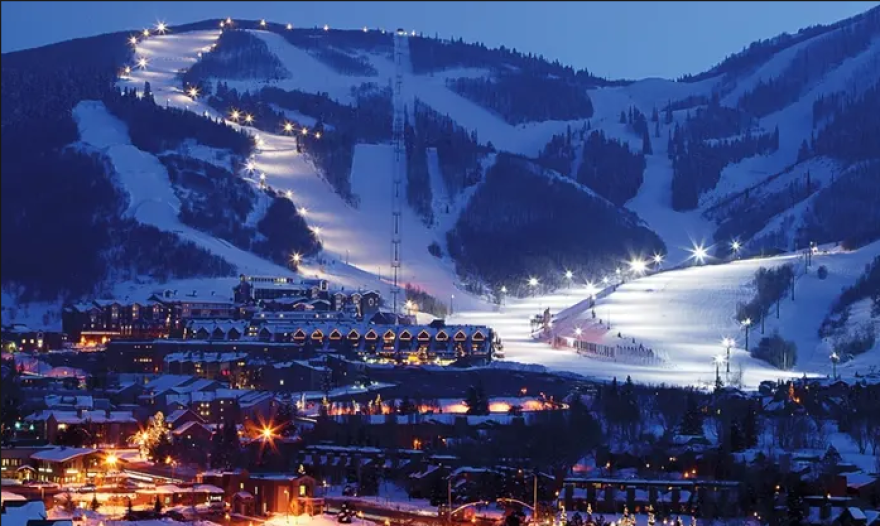 The number of skiers and riders has not increased since the 1980's. An article recently published in Outside Magazine claims that without the new resort business model of large companies offering cheap season passes, the entire industry would be in decline. Marc Peruzzi's article titled: The Giant Resort Companies You Hate Are Saving Skiing, starts with the line-Skiers love to bitch.
Mark Peruzzi says the large mountain resort conglomerates are throwing a lifeline to the locals by sustaining an industry that is not growing in skier numbers.
"There was a huge boom in skiing in the 1970's, then it tapered off in the 80's and what these resort conglomerations have done is they've offered up these cheap season passes. At first it was just single resorts in Colorado but now it's these multi resort passes and those passes are getting skiers to ski more and that's very beneficial to the sport because we're not growing skiers. We're just getting the existing skiers out on the hill more."
Locals complain often about skier crowds and traffic in the Park City Community and many other mountain towns in the west. Peruzzi says the big destination resorts have amenities that a lot of locals take for granted.
"Local skiers are so fond of their local hills that they tend not to want to share them with other people even though they take advantage of all the wonderful infrastructure that industrialized skiing brings them. So, if you live in a place like Park City where you're surrounded by these amazing resorts sometimes you kind of forget how the bills are paid and that's kind of where that line came from."
With the strong economy, a good snow year and the multi resort passes, riders are traveling to other locations, especially this year. Paruzzi says the marketing model used by resorts in the 1980's was different than the strategy used today.
"It was more of a real estate play. They were buying up resorts thinking that they could build condos and condo hotels and sell time shares. And this iteration of conglomeration which started about 15 years ago or so now has really morphed into something about locking in those limited numbers of skiers by offering these multi resort passes that they can get skiers to commit to their family resort earlier in the season or in the summer time. They can kind of gauge their revenue, their future revenue off of that."
Peruzzi says the housing problems in mountain towns pre-date the rise of the conglomerates. But he also thinks they should help solve the housing issues.
"Having spoken to some of the higher up's in these companies that it is an issue that they're working on. They're trying to address it. But I don't think you can blame them for people buying second homes and other people working remotely in mountain towns and driving up the value of home prices. I mean that's not all on the ski resorts."
The new multi resort pass paradigm is not welcomed by every community. Vail's overtures to bring Arapaho Basin into the Epic Pass fold were rebuffed saying it wasn't the right fit for their customers. Peruzzi thinks Arapaho Basin locals just didn't like so many skiers coming to what was once a small resort.
"Arapaho Basin example is pretty relevant in that you have a huge resort conglomerate in Vail Resorts that is dominant in that part of Colorado. So you had all these skiers from the Front Range driving up and the first Epic Pass resort they could get to is Arapahoe Basin."
Peruzzi skies at a small western Montana ski resort. He skied in Colorado for 15 years. He says they don't have the infrastructure of the big resorts, but they have 2600 vertical feet and two 70's era double chairs. He advises that if you don't like the big resorts, you should live somewhere else. You can find the link to the Outside article here: https://www.outsideonline.com/2367016/keep-skiing-weird