Budweiser Clydesdales Return To Park City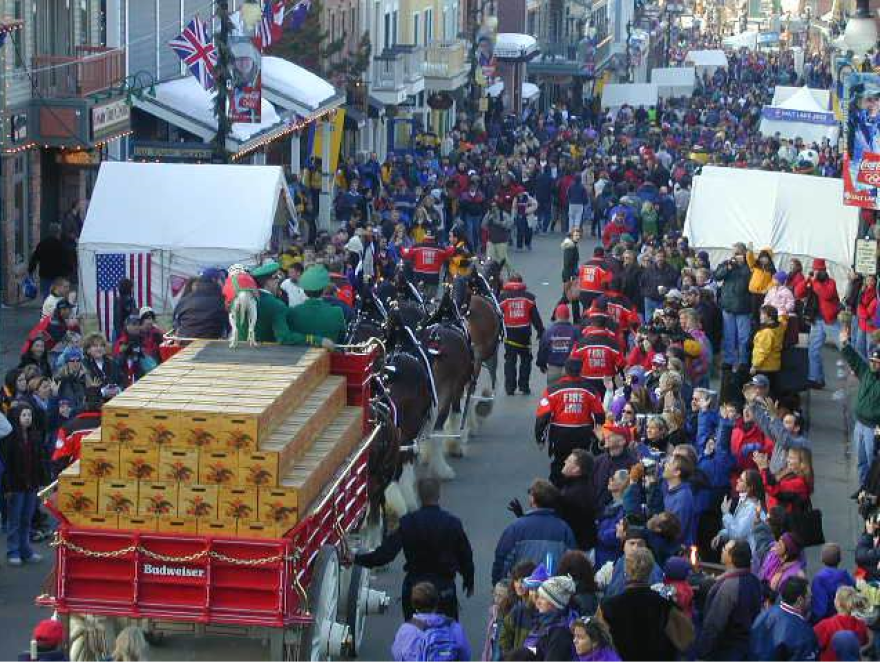 The last time the Budweiser Clydesdales came to Park City was during the 2002 Winter Olympics. This weekend the iconic draft horse team will make an appearance on Main Street celebrating the death of 3.2 beer in Utah.
The Budweiser Clydesdales are returning to Utah to celebrate the legislative action that was passed last year. The new law brings 5% beer on tap to restaurants and breweries and the ability to buy it in grocery and convenience stores. Park City Special Events Manager Jenny Diersen says the event is unique. It's a celebration to kick off the new beer laws. According to Diersen the Clydesdales will stop for about an hour, at two locations where they'll make deliveries on Main Street. They'll be accompanied by ghoulishly dressed groomsmen.
"So, the Clydesdales will be here on Saturday, that's November 2 from 12 o'clock to 2 o'clock. They plan to make a stop at the No Name Saloon, then go down to Collie's Sports Bar."
3.2 beer was first introduced to Utah more than 80 years ago. So, the Budweiser Clydesdales are visiting a few other Utah locations as part of the celebration to bid farewell to the lighter alcohol content beer.
"General Distributing is kind of a local company that distributes beer to local restaurants and establishments. So they reached out and they had the opportunity through Budweiser and had a couple of clients on the street and so just had the opportunity to make several deliveries at those sites and just bring the Clydesdales up."
The city will coordinate a rolling road closure, pausing traffic for a few minutes while the team is in motion. There will be staging on Swede Alley from noon to 3 pm above the Wasatch Brew Pub. The Park City Police Department will have officers on Main Street and Swede Alley to facilitate residents, visitors and traffic flow. Parking will be available on Main Street and Swede Alley.
Diersen assures Main Street businesses and visitors that clean up will be in real time, as the Budweiser Clydesdales make their way down Main Street.