Park City Leadership Class Gets Crash Course In State Politics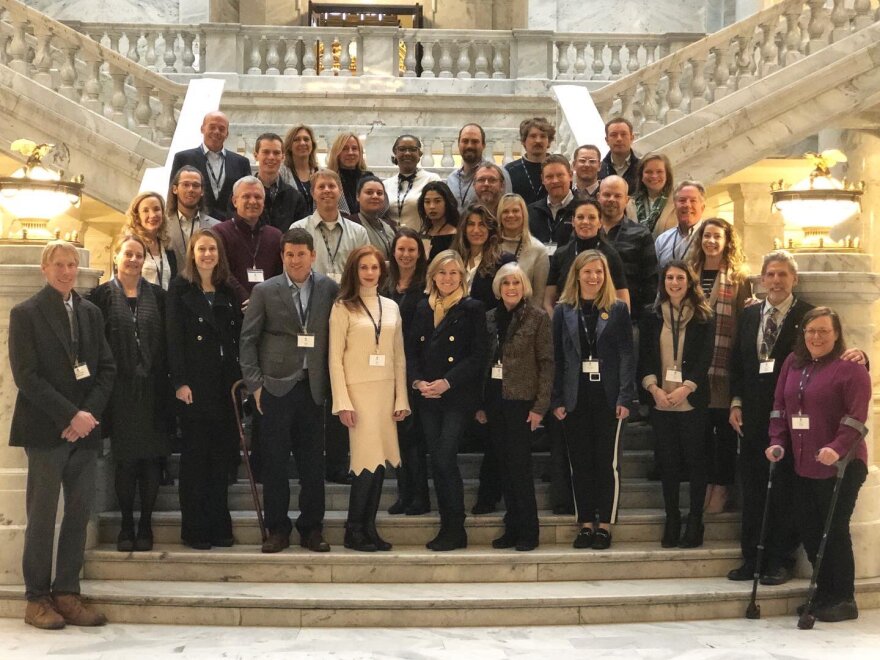 The Park City Leadership Class spent Monday on Capitol Hill.
Park City resident Diane Bernhardt works at Hope Alliance and is a proud member of the Leadership Park City Class 26. On Monday, the first day of the legislative session and Leadership's day on the hill, Bernhardt says she was overwhelmed with information.
"Getting a much clearer understanding of how the tax base—I hesitate to call it a system—it's a system, but it's very confusing," Bernhardt said. "And understanding how things are allocated and the challenges of running a government as well as Utah does in the constraints that it has is really impressive."
Based on the presentations, Park Meadows resident Eric Hoffman says he learned there are many different issues and constituents advocated for at the legislature.
"I have learned that there's a really diverse makeup of folks here at the legislature, obviously representing a whole diverse range of interests," Hoffman said.
Utah Lt. Gov. Spencer Cox, Heber Rep. Tim Quinn and Salt Lake City Mayor Erin Mendenhall were among the speakers who addressed the Leadership class. The group also heard from representatives from advocacy organizations such as Libertas Institute and Equality Utah.
Park City Mayor Andy Beerman views the Leadership class' day at the state capitol as an opportunity for participants to understand a perspective outside of Park City and to access state leaders. And, from a strategic point of view, it reminds the Legislature that the Park City community is engaged in the legislative process.
"I think it's always helpful," Beerman said. "When people know that you're interested in what you're doing and you care, they're going to be more responsive, so I think it is a two-way street."
The 45-day meeting of lawmakers ends on March 12.