Park City School District Reviews Master Plan Funding Options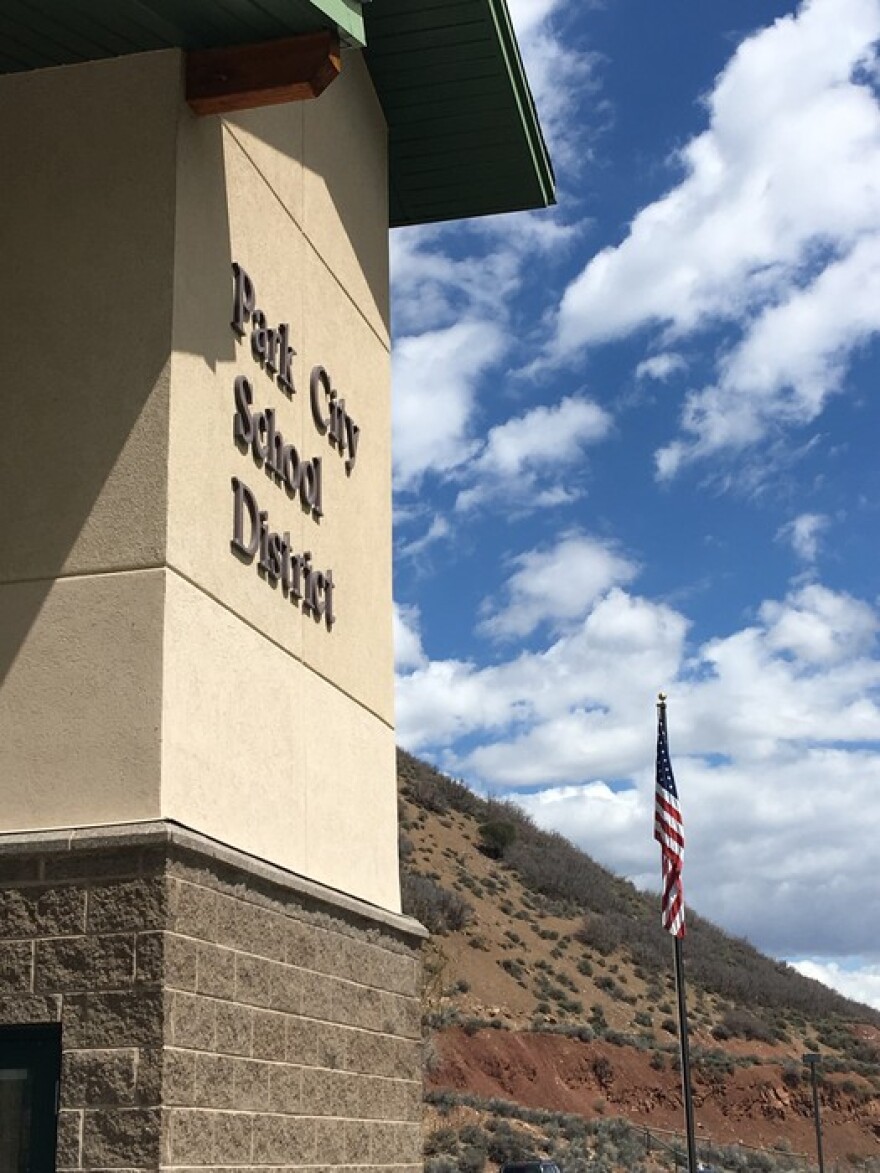 The Park City School District met on Wednesday and was presented with Master Plan funding options. Board members are considering mechanisms to pay for larger high school to include 9th grade, expanding all four elementary schools to accommodate universal pre-K and building a new wing on Ecker Hill Middle School to bring in the 8th grade.
A financial update was presented to the school board showing two funding options that would pay for school remodels and expansions, a result of two years of master planning. The expansion of the High School, all the elementary schools and building a new wing of the middle school has a price tag in excess of $200 million. Park City School District Business Administrator Todd Hauber points out that a voter-approved general obligation bond currently runs right around 2%. The board is considering a $120 million lease revenue bond that would not require voter approval at the ballot box but would work under a building authority.
"Working under a building authority is a public entity so all the meetings are open to the public, the decisions are subject to the public review. So, it's not an end-run or closed-door conversation. It is actually a very open conversation so that the public is fully aware of whether the district is going with its financing."
Hauber says the current rates for a lease revenue bond are at 1% and with this financing structure, the rate can be locked in but payments aren't made until a certificate of occupancy is granted.
"What typically happens is there's a bondholder risk and that's why lease revenue bonds are typically higher than a general obligation bond. We're in an interesting market right now. There is some advantage to act quickly."
Board Vice President Erin Grady was asked about plans to pursue the lease revenue bond option which would not require voter approval, versus a general obligation bond which is a common mechanism used by school districts for capital projects.
"Well, I think that is what we are trying to figure out right now and understand what our options are but I think also if it is a smart decision, that we know that like at 1% for a bond, that what we can do for the community and for the money that we have, absolutely. But again, we want to make sure that we're doing what is best for the community as a whole."
Preliminary enrollment numbers based on the unofficial headcount Tuesday, show the district is right on target for what they budgeted. Hauber says there is no evidence so far of a large influx of students from other places. Typical years show 100 to 150 new students in the district by the time official headcounts are taken in October.
"About 3,600 that have come for in-person instruction and about 835 that have chosen online learning and that number's coming in now about 4,400 or 4,500 students. So, we're really in our normal range. We typically see that many new students every year and COVID at this point doesn't seem to be changing that significantly."
Grady says with the uncertainty of COVID-19, the district is ready to pivot quickly to different learning options depending on the advice and guidance from the health department.