Park City School Superintendent Says She's Perplexed by Enrollment Denials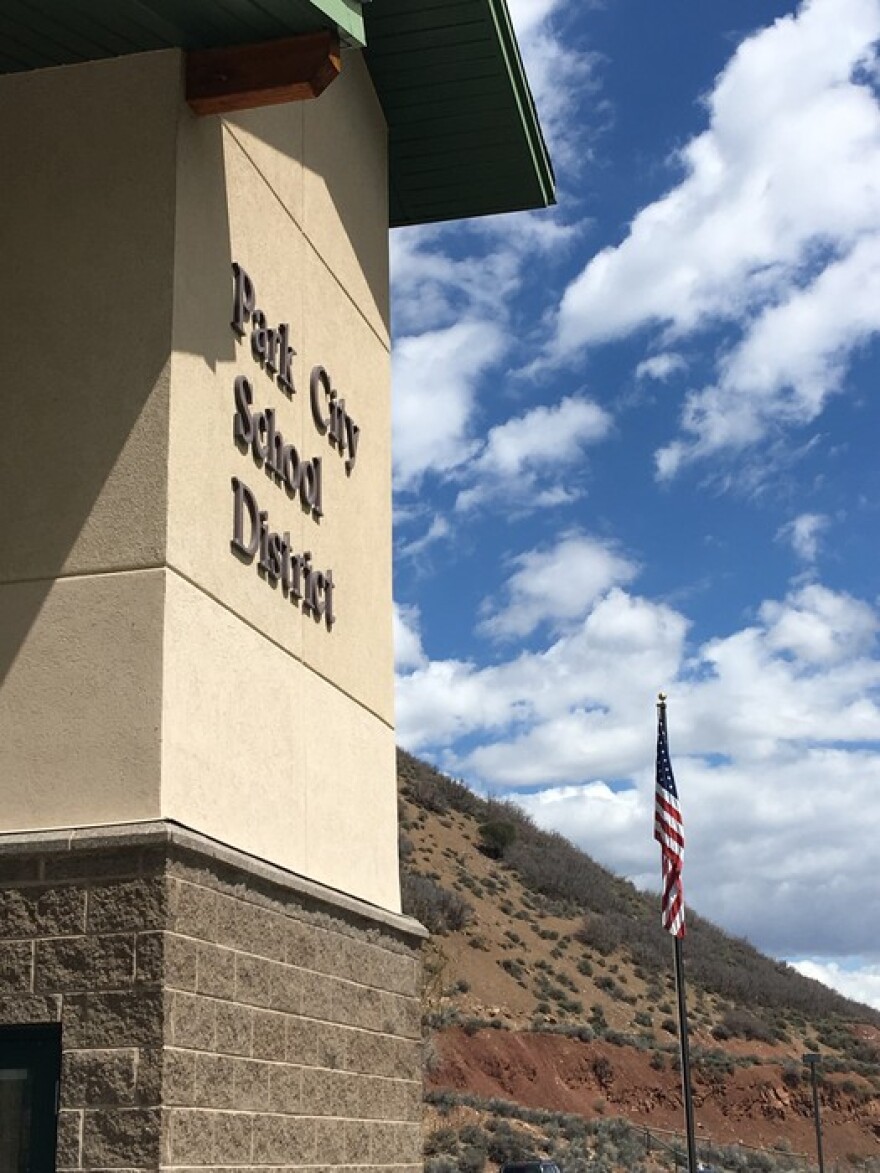 Some Park City School District staff and teachers continue to express frustration and concern with the district's revised enrollment policy.
The policy, which district officials say they were required to change to meet new state laws, has led to at least two teachers resigning and multiple teachers reaching out to KPCW News with concerns that the school board and administrators aren't telling the truth about the impact.
Every year, the Park City Board of Education votes to close schools based on projected enrollment numbers. Last November, the board voted unanimously to close all schools. What this means is that children who live outside of the district boundaries could be denied enrollment.
For the past five years, the district has experienced a plateau in growth, even with a slight downward trend in student enrollment.
KPCW has received several calls and emails from frustrated teachers, afraid to speak publicly for fear of losing their jobs. They say they have received letters from the district denying their children enrollment in the schools where they work.
Sarah Altschuler is a substitute teacher who covers shifts at Parley's Park Elementary, where her two children are enrolled.
"Parley's is the main one where they accepted nine transfers, rejected four, which were all teachers, and then another five, then another five were community at large, who wanted to transfer to a school that had Spanish," Altschuler said.
Due to the revised policy, Altschuler says two teachers have resigned. One of them, Crystal Giles, sent a letter to teachers explaining the revised policy prompted her to take a teaching job in Wasatch County.
She wrote, "due to the change in the Open Enrollment Policy... my husband and I have decided it is in the best interest of our family to leave the Park City School District."
Giles has not returned KPCW's request for comment.
According to Altschuler, the district has denied or wait-listed over a dozen children of district employees across all four elementary schools. She believes more teachers will leave unless the policy is changed.
"The change was made and passed by the board, and then all of a sudden, you know, teachers who got their paperwork in on time were already getting denial letters," she said. "They start talking to other teachers, everybody's freaking out, people start submitting stuff. Then everybody starts getting wait-listed letters whether they were on time or over the time, because they weren't informed of the policy. I think there is such a culture of fear at this point. Everybody's afraid to do anything and that speaks volumes to me."
Park City School District Superintendent Jill Gildea is perplexed. She said the policy has only been changed to meet state code and will not impact staff who want to enroll their children in Park City schools. Before schools can confirm out of district applications, she said the board must adopt the budget for next school year, when they can finalize the number of sections for each grade.
"We really don't typically have problems getting the kids into the school that the parents would like them in," Gildea said. "We have 48 kids who transfer into Parley's every year. We've got 38 that transfer into McPolin. We've got 25 that transfer into Trailside, we've got 28 that transfer into Jeremy. We really don't have an issue and we don't anticipate an issue."
Gildea said after next year's budget is approved in June, employees will receive another letter from the district.
"And then they get to select, and that's what they've done," she said. "That's the process that they've had happen for ever. This year we do have eight kindergarteners in Parley's who are teacher's kids at Parley's. There's no intent to adjust or change that in anything that we did, other than we have to have the paperwork so that we know how many of these people are really applying.
Gildea, a parent of four, said claims from teachers that she doesn't want children being placed in the same school as their teacher-parent are false.
She said she knows there isn't time to shuttle kids to different schools. There are, however, guidelines for what teachers must do if their children are in the same school during their workday.
"It is the parent's responsibility that their children are taken care of during that time and sitting in the classroom in the corner or sitting under the desk is not appropriate professional practice that kids have to have daycare or support or, you know, they have to be governed in a different way other than the parents who is on contracts, watching them," Gildea said.
Currently, Park City School District serves 136 out-of-district students. 88 of them are children of employees.